Run powerful automations with a super easy, visual flow builder
Create automations in minutes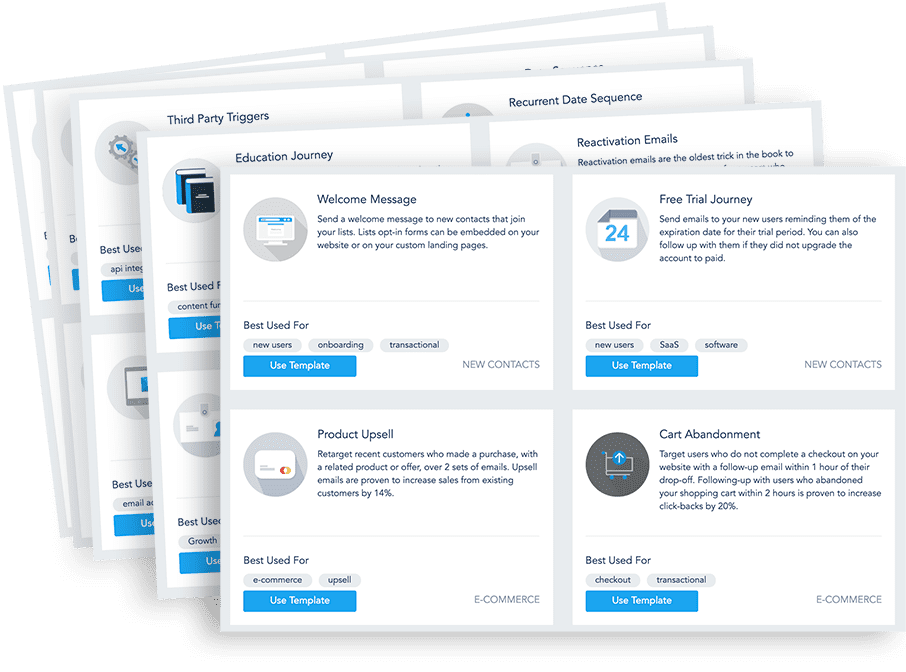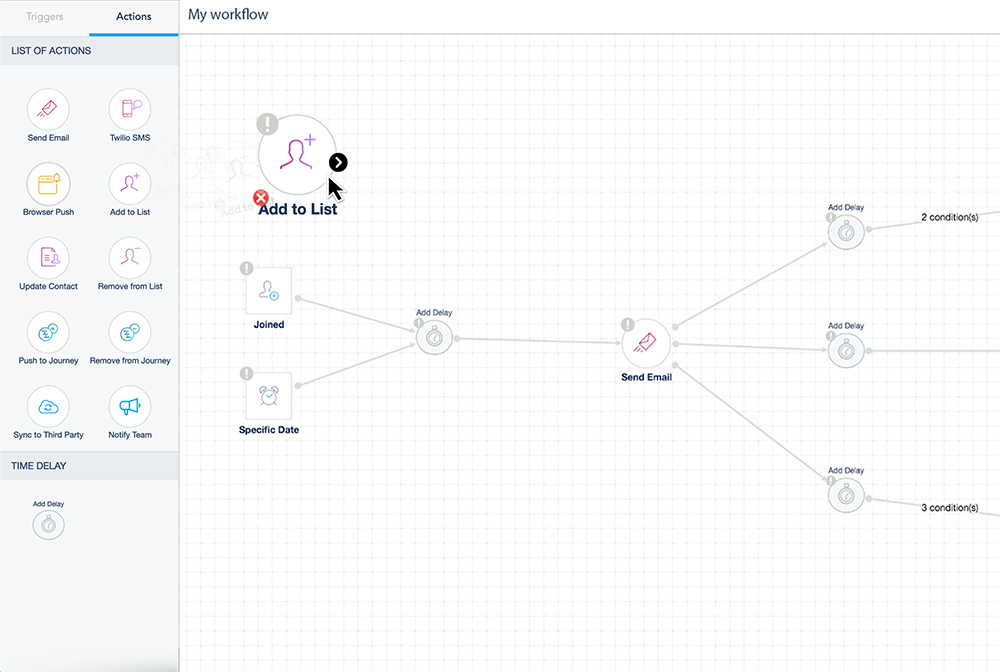 Easily customize your workflows
No need to hire a programmer. Use Convero's drag & drop visual workflow builder to easily create powerful workflows that automate your repeated marketing tasks.
Optimize your customer relationships
Personalize the experience of each lead with automated messages such as emails, SMS and browser push notifications, all based on specific triggers and lead engagement behavior with your brand.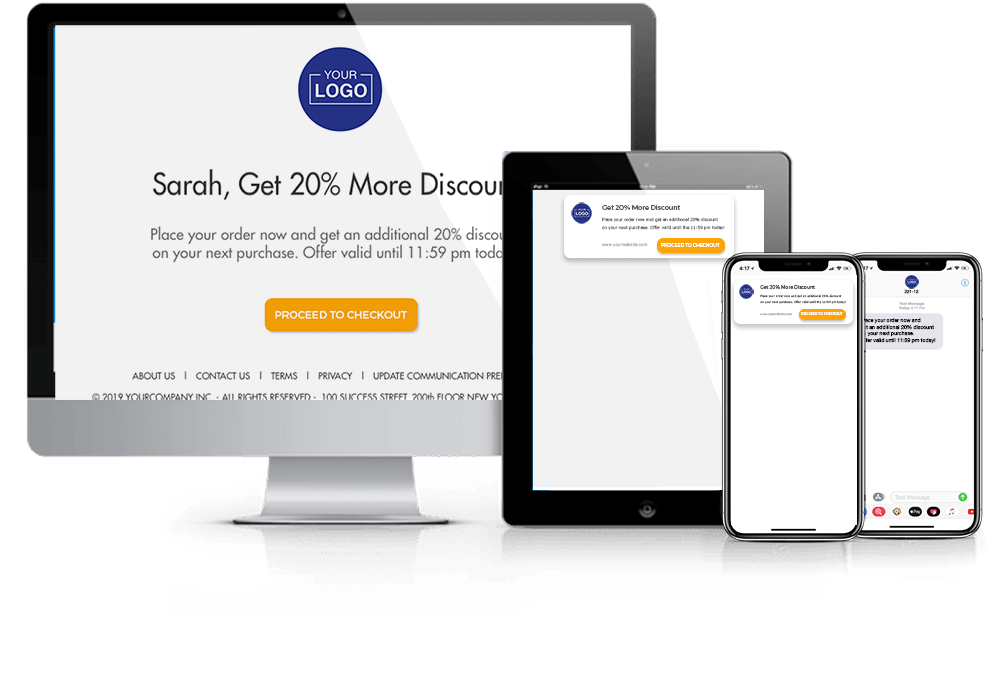 Frequently asked questions
How does an automation work?
An automation works by setting up the triggers i.e (signup to list) and actions corresponding to that trigger (send an email), then activating it once all the actions have been added.
What are all the possible triggers?
Triggers are: Signup to List, Reached Goal, Specific Date, Contact Update API, Email Opened, Link Clicked, Completed Order, Abandoned Cart and Custom Event…
What are all the possible actions?
Actions are: Send an Email, SMS, Add to List, Update Contact, Remove from List, Add to Automation, Remove from Automation, Add Tag, Remove Tag, Create New Task, Add to Task, Sync to Third Party (adding or removing someone from a Facebook or Google custom audience) and Notify Team.
Can I sync contacts to Facebook or Google?
Yes. You can add or remove contacts to or from your Facebook or Google custom audiences. This allows you to create a more personalized experience for your leads by retargeting them with relevant ads based on their customer journey's stage.
Can I track my automation analytics?
Yes. It has in-depth insights and metrics to help you monitor and optimize your automations.
Integrates with thousands of 3rd party apps