Profile your leads, segment your audience and manage your lists seamlessly
No need to hire a developer or a designer to create and embed forms on your page. Use CONVERO's easy-to-use drag & drop form builder to design lead capture forms for landing pages and website popups.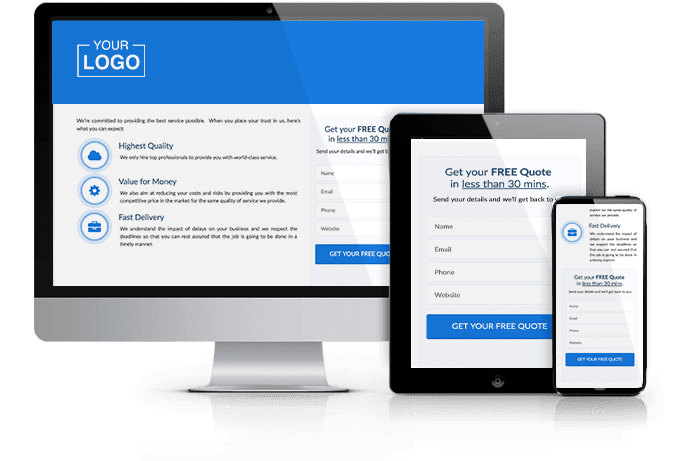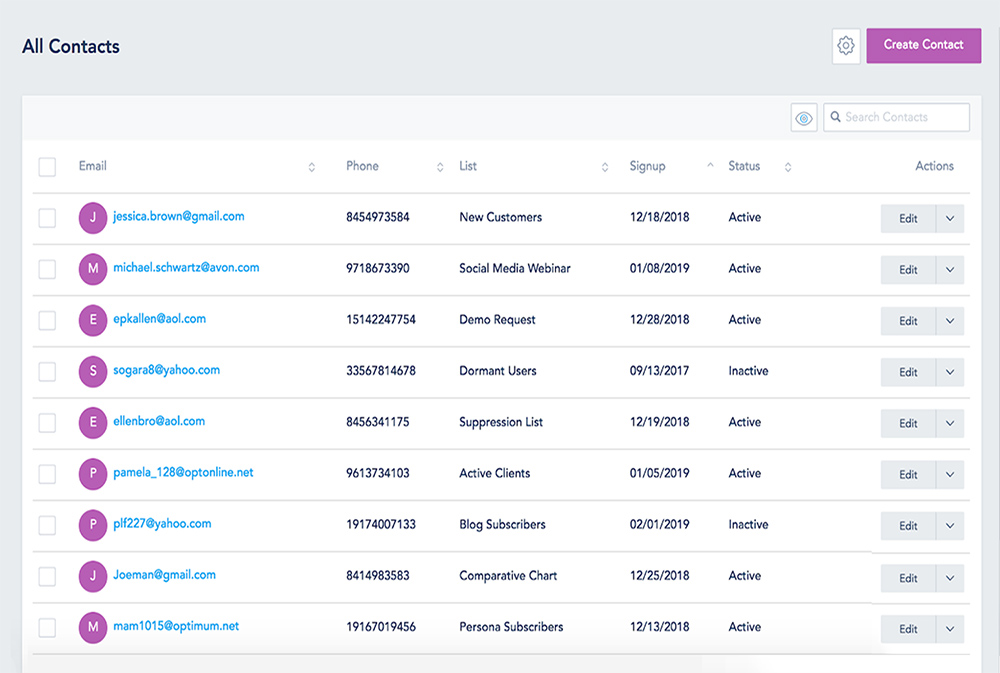 Manage your leads with no limits
Import unlimited contacts, segment them into different audiences through smart filters, and manage all your lists from one place. You can also synchronize your leads with your existing CRM platforms using CONVERO's native connectors and integration tools.
Know your leads inside out
Use CONVERO's built-in lead tracker to profile all your prospects activities starting from their first website visit to their last engagement with your marketing channels. Get great insights from integrated Lead Intelligence tools such as IP Locator, in depth analytics and tracking tools.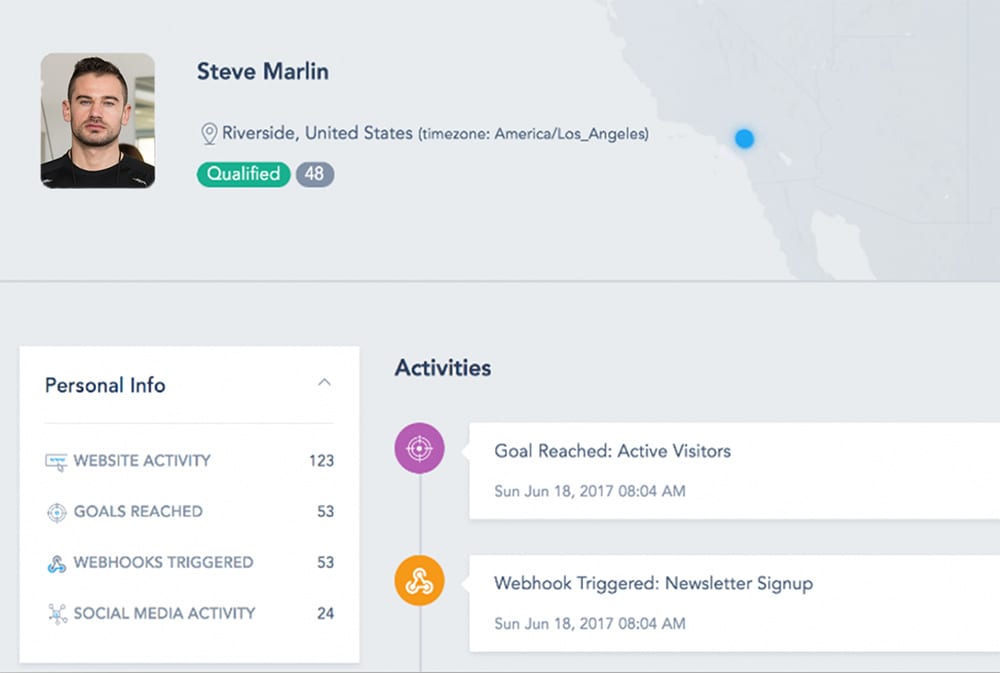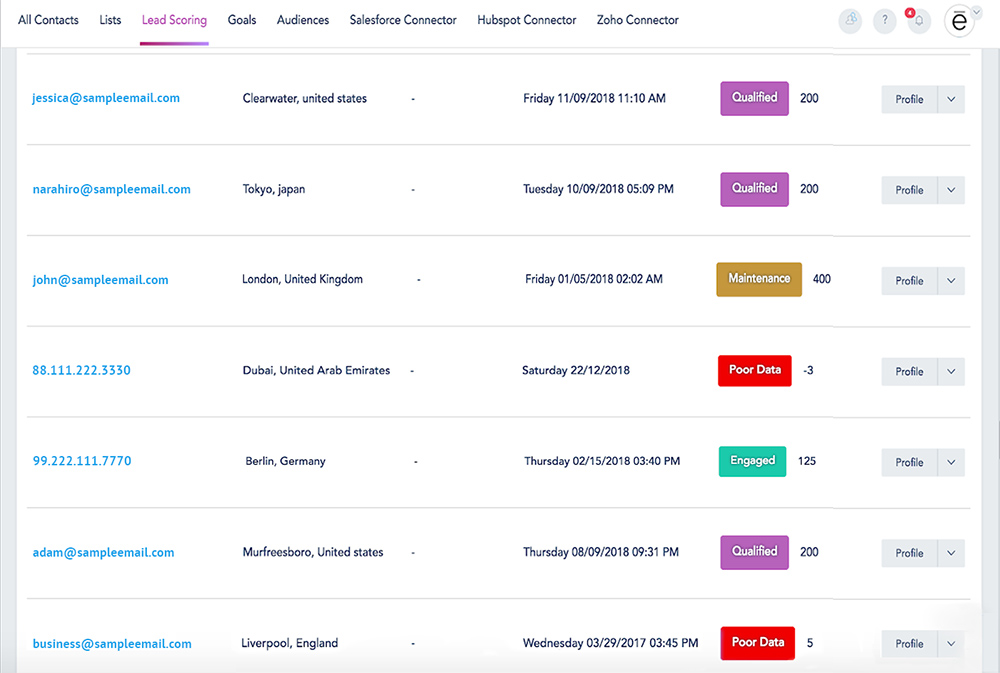 Focus on your most valuable leads
Use CONVERO's Lead Scoring to focus on your hottest leads first, be more effective and get better results. Set up your own parameters and labels to categorize your leads based on their progress through your funnel and likelihood to convert.
Use CONVERO's meeting scheduler to schedule your appointments faster without all the back-and-forth emails. Share a link that gives contacts the power to choose a time that works for everyone. This works with Google Calendar and is fully integrated with your marketing account.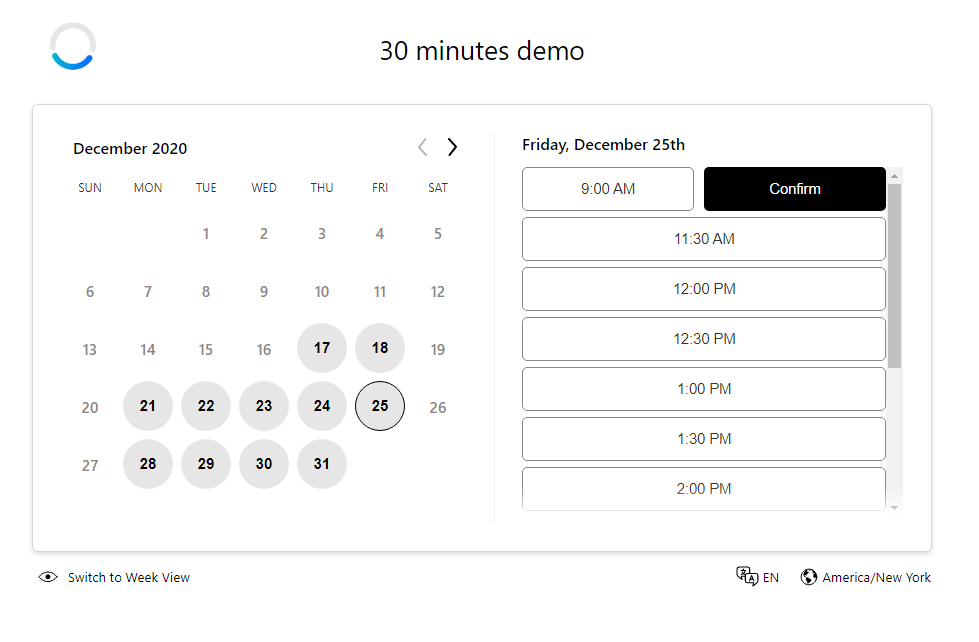 Frequently asked questions
How many contacts can I add?
You can add unlimited contacts in your database.
Does your system automatically remove duplicates?
When sending email campaigns, CONVERO will send the email once to the same contact. When importing a new list, CONVERO will automatically detect duplicate contacts and import the same user one time only.
Gone are the days of "one size fits all". You can choose to create an audience from any list where you specify the conditions that you want in order to avoid sending the campaign to all your contacts within that list.
Can I get a notification whenever a contact signs up to a list?
Yes. You can choose to notify yourself or anyone of your team to receive email notifications every time a new form has been submitted.
Lead scoring is a process that allows marketers to set up their own parameters and labels to categorize leads based on their progress through the funnel and likelihood to convert.
CONVERO will use your customized grading to automatically score leads for your sales team. Scores can be given for email clicks, social media activity, user metrics, popups triggered and much more.
Can I segment contacts based on tags?
Yes. You can leverage contact tags to classify your leads and contacts into different dynamic segments or audiences. This allows you to better organize and compact your list management as well as minimize the amount of fields required at the contact level.
Can I sync my Zoom contacts to CONVERO?
Yes. CONVERO offers a native Zoom integration where account owners can sync with CONVERO, webinar registrants along with their attendance activities and help turn event data into marketing data. To find out how to integrate Zoom with VBOUT, check out this page.
Can I sync my GoToWebinar contacts to CONVERO?
Yes. CONVERO has a native GotoWebinar integration to capture the leads who register to attend your GotoWebinar meeting. To discover how to connect GoToWebinar with VBOUT, check out this page.
Integrates with thousands of 3rd party apps