Send personalized emails and blast winning campaigns to engage with your leads
Create email campaigns in minutes
No need to hire a developer or a designer. Build responsive email templates with total creative control using CONVERO's super easy drag & drop editor. Choose from awesome ready-to-use templates or pre-designed blocks, design your own using custom layouts or even upload your own HTML.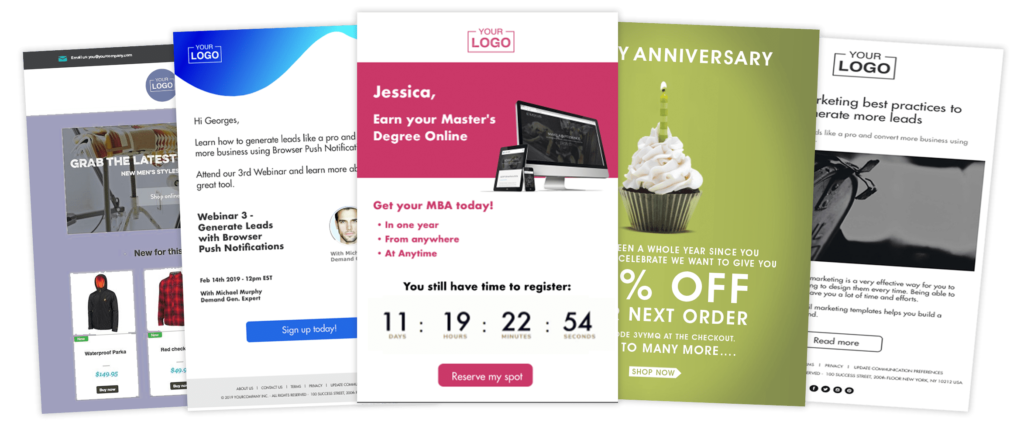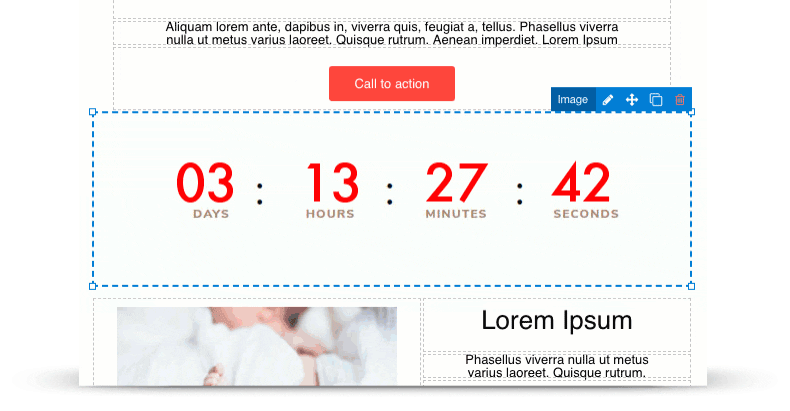 Bring your emails to life
Personalize your messages with merge tags and create dynamic emails by adding active content such as animated GIFs, countdowns, CTA buttons and "Add-to-calendar" events.
Create automated emails that get triggered based on lead score, behavior or progress within your automation workflow. Create newsletters, drip campaigns or transactional emails targeting various audiences and with different cadences⊕.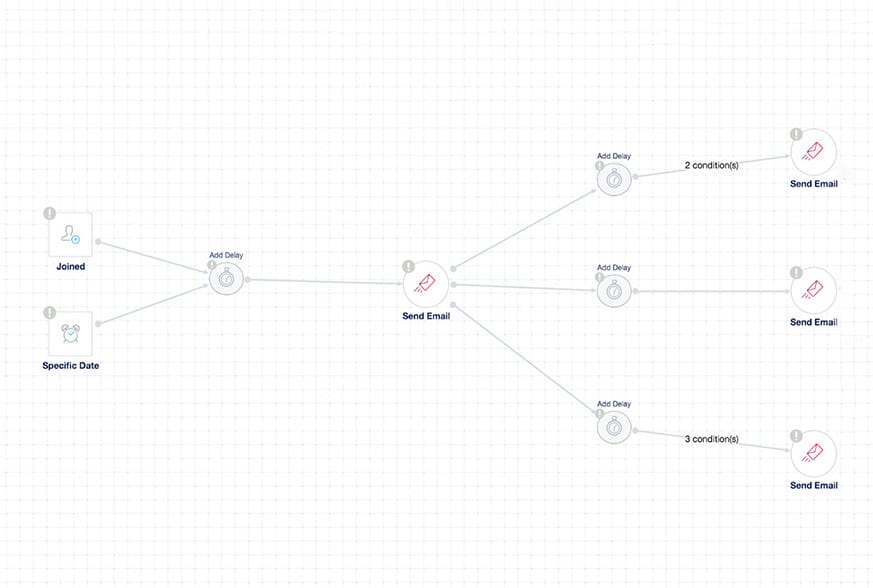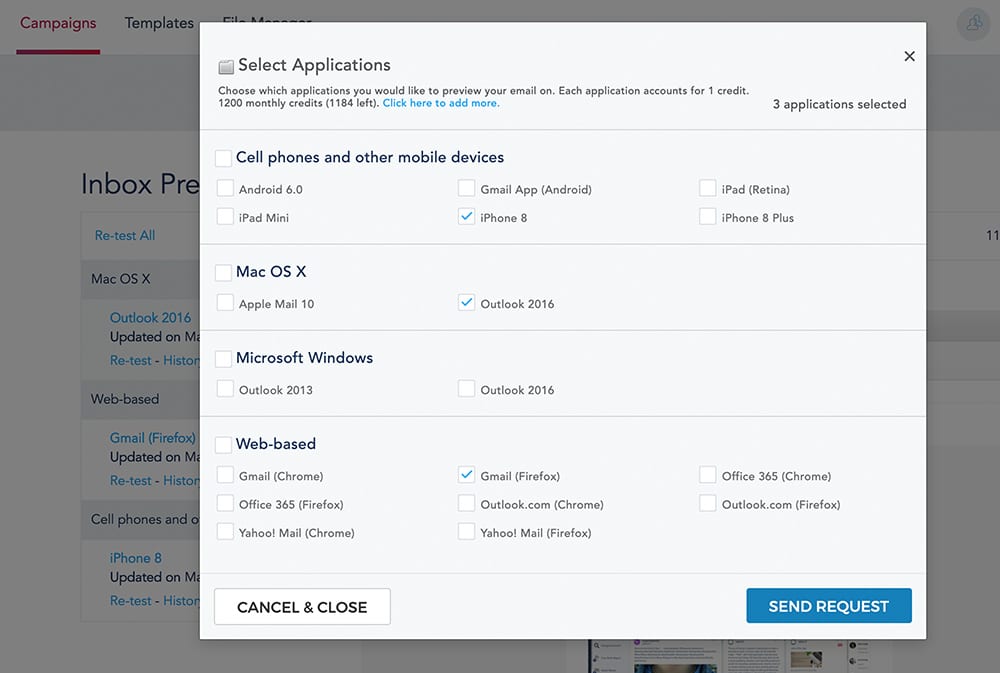 Send better email campaigns
Enhance your email deliverability and performance by previewing your emails across multiple devices, browsers and email clients. Track your campaign metrics with CONVERO's in-depth analytics and run A/B tests to optimize your campaign engagement.
Frequently asked questions
How many emails am I allowed to send?
As many as you need. You can set and change the limit of emails you expect to send. Check our pricing page for more details.
Do you have a drag-and-drop functionality?
Yes. You can create an email by choosing from our drag-and-drop pre-designed templates, layouts or components.
Can I upload an external email template?
Yes, you can. By uploading your own HTML code
Can I personalize my emails?
Yes, you can personalize your emails by adding shortcodes that are available in the email builder editor.
Are your emails mobile friendly?
Yes. We always make sure our emails are mobile responsive and look great across all devices and browsers. You can use our inbox testing to preview how it looks.
When should I send out emails?
It depends on whether your business is B2B or B2C and the target audience you would like to reach. You can send the same email at different days and times to determine the most convenient time.
Can I send a large volume of emails in small batches?
Yes. You can use chunk sending functionality within CONVERO to break down your target lists into smaller subsets and mitigate your sending risk (spam, bounces, etc…) across a longer period of time.
How is email marketing performance measured?
You can measure the performance of your campaigns by tracking the open rate, click through rate, conversions, bounces and spam complaints so you will be able to determine, based on the goals you set, if the desired results are met or not.
How many SMS messages can I send per month?
The number of SMS messages are based on the plans available in Twilio. You'll be able to send Twilio SMS from the CONVERO platform.
What are soft bounces and hard bounces?
A soft bounce indicates a temporary delivery issue of the campaign to an email address. This can be due to the email inbox being full, or the recipient mail server is experiencing some technical issues and is temporarily offline. In short, this means the current campaign could not be currently delivered, but if you try again in the future, you might be able to deliver the message because this is not a permanent delivery issue. A hard bounce however means that there is a permanent issue with the delivery. This is due to the email address not existing anymore for example or maybe the domain name of the recipient has expired.
Integrates with thousands of 3rd party apps