Grow your enterprise with marketing automation.
Customize your marketing automation
Take advantage of our fully customized functionalities and features to suit your enterprise specific marketing needs and technical requirements.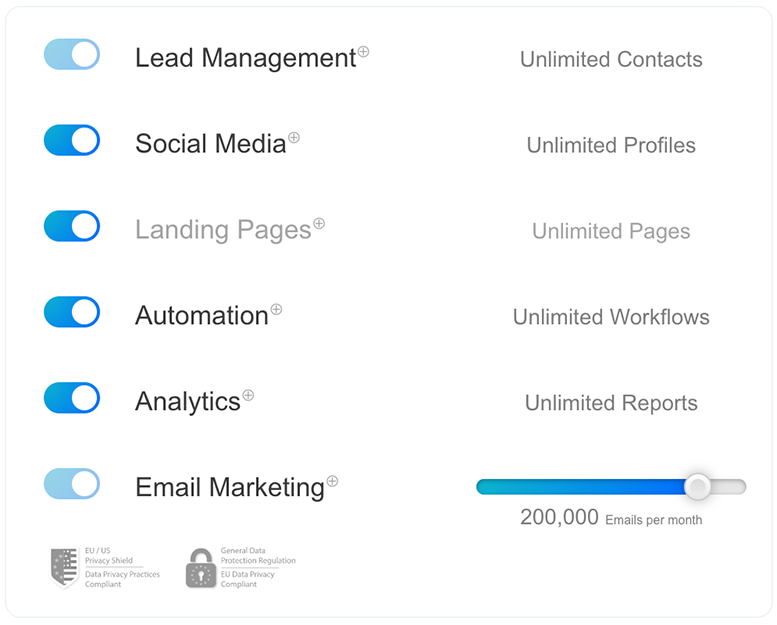 Enhance your email deliverability
Leverage the robust and flexible email infrastructure that CONVERO has to offer and deploy dedicated IP pools that serve your sending architecture. With in depth analysis and chunk sending options, you can control over your warmup process at scale.
Automate your enterprise marketing
Run powerful automation workflows and cross reach your customers with targeted messages to create a better personalized experience and convert your leads.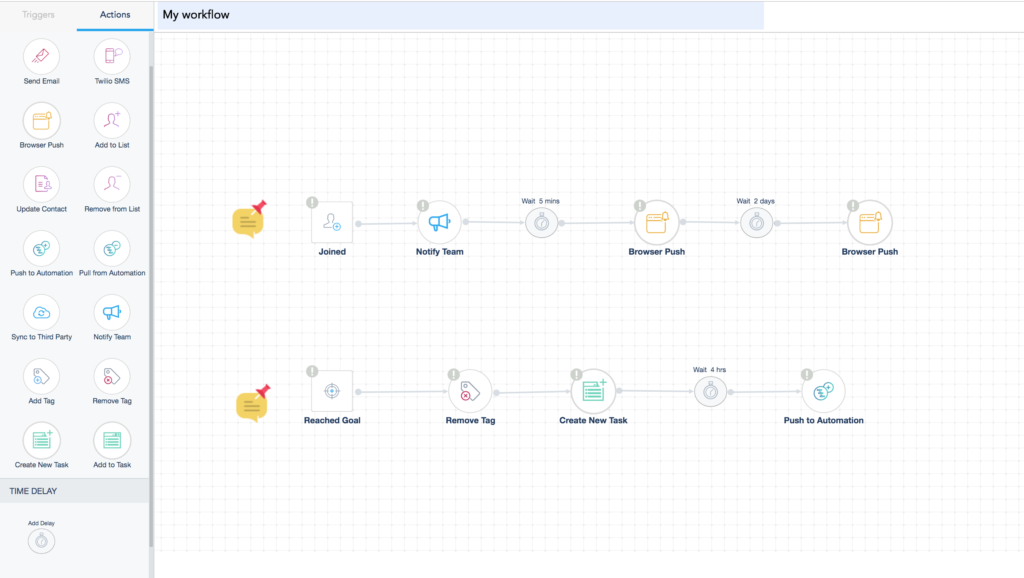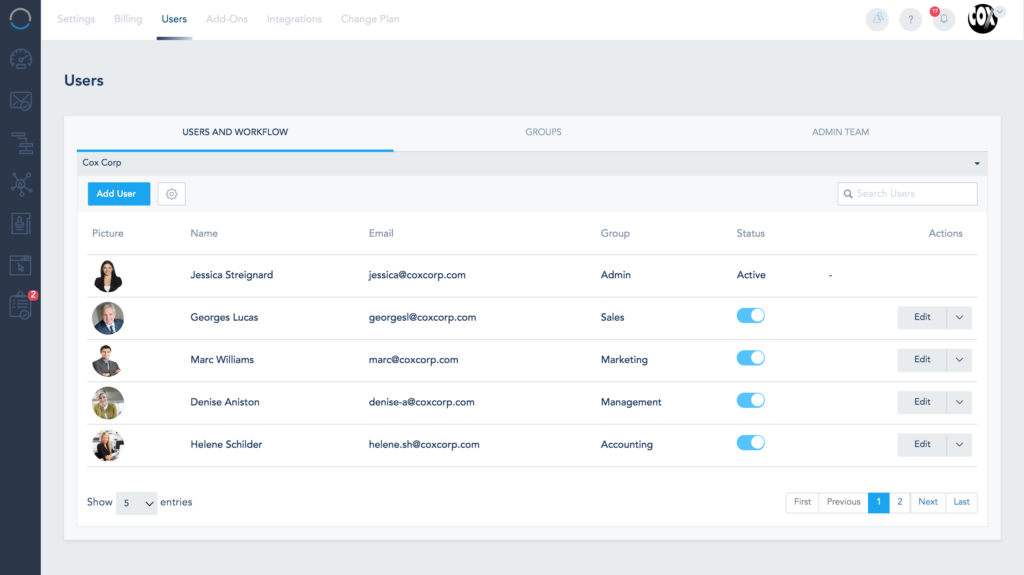 Take full control of user permissions
Grant your team members access, the way you want, with custom permissions per feature in order to better organize team members in your organization.
Optimize your marketing operations with better team collaboration and marketing task board manager. Automate task assignment using the workflow builder and moderate social media engagement across all brand profiles.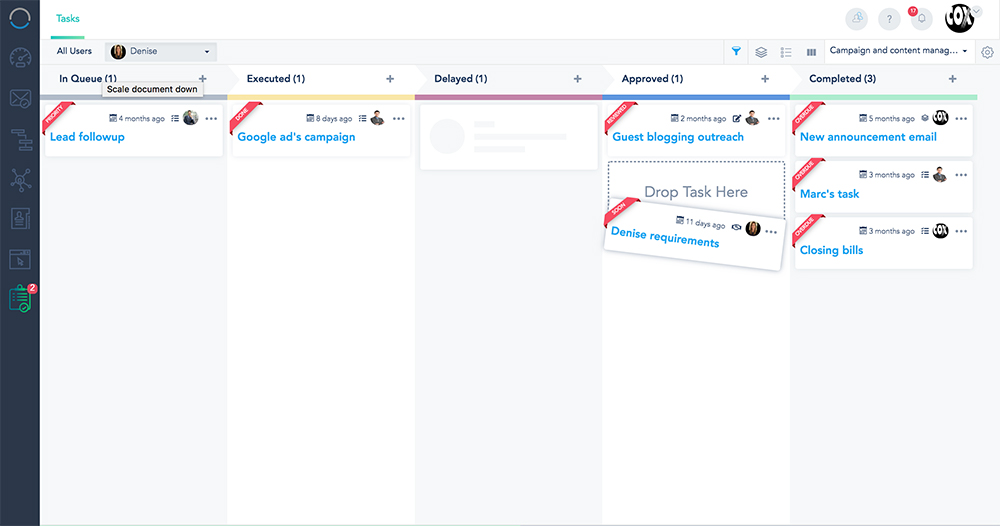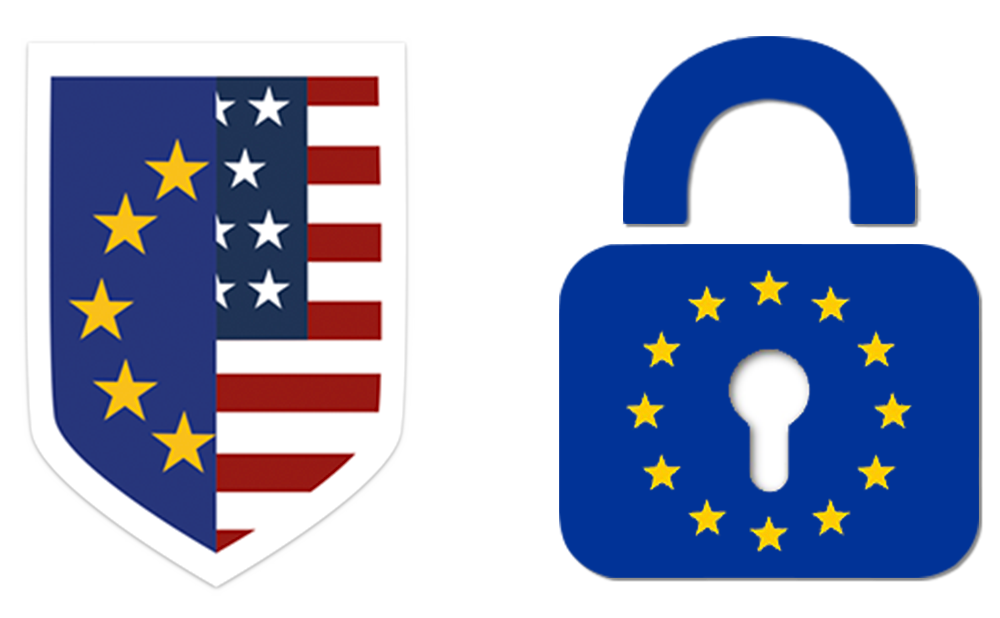 Protect your customers' data
CONVERO's infrastructure is secure with end-to-end encryption, highly-available and scalable. CONVERO is also Privacy Shield and GDPR compliant with built-in tools to help your compliance team manage end customer data effectively.
Integrates with thousands of 3rd party apps